[Text|High-tech LED lighting channel Hangzhou station reporter Xia Xiaoqing] High-tech LED supply chain good product tour activities This year's highlight is to lead the industry's well-known accessories companies and suppliers, on-site visits to the top ten cities for excellent lighting enterprise. On the morning of April 22, Gaogong LED supply chain good product delegation visited Zhejiang Meike Electric Co., Ltd.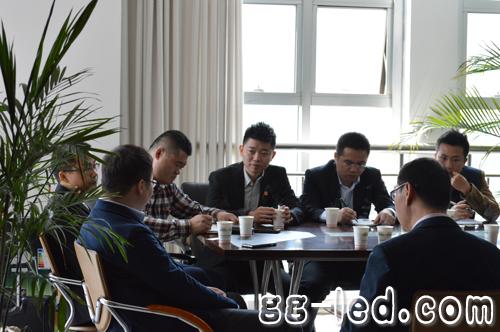 The head of Meike Electric is in conversation with the company

Meike Electric was established in 2009. The head office is located in Shangyu, Zhejiang, with a sales center in Hangzhou and a brand sales center in the Netherlands.

Since its establishment, the company has developed rapidly and its sales in 2014 exceeded RMB 700 million. Meike Electric has performed particularly well at the export of LED bulbs. At present, the monthly shipment of conventional bulbs is over 10 million, and the monthly shipment of LED filament lamps is 1.3 million. In 2015, in the shipment of LED filament lamps, Meike Electric aims to be the first in the domestic market.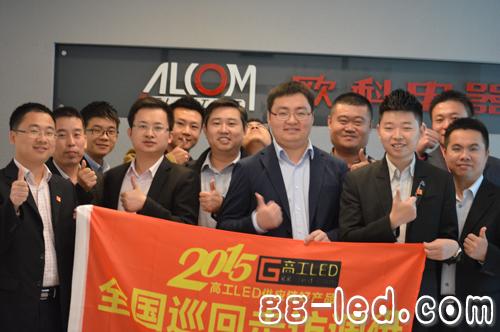 Visiting Meco Electric Group

The fast-growing Meike Electric has undoubtedly a huge demand for raw materials, accessories and equipment. Yu Gang, the general manager of the company, received a delegation from the delegation, including the company's brand, the company, and the IC company, Mingwei Electronics, the automation equipment company, Hyun Shuo Optoelectronics, and the power company Guangdong Kegu. They each elaborated on their main products and advantages. He also listened to the specific requirements of Meike Electric for accessories and equipment.

Yu Gang said that he hopes that LED lighting accessories companies and material suppliers can know the most cutting-edge market demand and define the direction of R&D and production on all platforms built by high-tech workers. And downstream companies can better find the right raw materials they need, and seek more cooperation space in mutual understanding.

OVERVIEW

Phlizon Led Grow Light Bars made in the China, Full Spectrum Led Grow Light bars for plants growing,designed specifically for use as supplemental greenhouse lighting. 4 bars,6 bars ,8 bars 10 bars ,12 bars for choice.Adjustable bar quantity to make much more convenient repair and replacement in the future


Safety FCC ETL Certified and IP54 Rated.Passive cooling,extrusion pure aluminum can 100% ensure heat dissipation. Plants will grow better under the Full Spectrum LED Grow Lights, as well their yield. will increase hugely.

FEATURES

High power branded Samsung chip with high Par Value

Light distributed evenly in every spot and cover larger area

Full-cycle spectrum optimized for rapid growth and complete plant development

Full spectrum for different period of growth

Customizable spectrum ,any spectrum can be OEM/ODM,at any stage of growth accordingly

Passive cooling (no fans),Aluminum material and heat-dissipation design.

APP WiFi to make operation.Standard without dimming, dimming with different PPFD.

Energy Saving, environmental friendly




Suitable for a wide range of vertical farming lighting applications like vegetables, herbs in shelfs or CC racks.

3-5 Year Warranty




Applications

Hydroponics, Horticulture, Agriculture and Greenhouse

Locations: Farm, Exhibition, Garden, Home, Urban, Bonsai, and University Lab

Growth of Fruits, Vegetables, Flowers and so on

Seeding, Rooting, Breeding, Flowering and Fruiting period





























Led Grow Light Bars,Full Spectrum Grow Light Bar,400W Led Grow Lights,5 Bars Grow Light Bar

Shenzhen Phlizon Technology Co.,Ltd. , https://www.philizon.com