China, Beijing - Teradata, the world's leading provider of big data analytics and marketing applications, announced that the "2015 Teradata Big Data Summit" (the 15th Teradata Universe Summit) was held in deep. As the largest big data summit in Greater China, this summit brings together the world's top data experts, business leaders, and outstanding user representatives to discuss the technology development, application and future trends of big data analysis. Through the wonderful cases of more than ten industries, Share Teradata's Unified Data Architecture (UDA) and Teradata's integrated marketing cloud to help industries enhance their innovation drivers for data-driven strategic transformation.

With the theme of "Data Value, Extreme Deduction", this summit invited elite users from nearly 40 global leading companies in dozens of industries including finance, communications, transportation, manufacturing, e-commerce, retail, high-tech and energy. The guest, sharing more than 1,000 global data analysis insights and best practices with technical experts, business and marketing leaders, leading user representatives, partners, industry analysts and media in Greater China. Exchange the precious experience of improving the core competitiveness of enterprises through data analysis technology.

Among them, companies involved in wonderful cases and successful practice sharing include: Russian Federal Savings Bank, Everbright Bank, China Merchants Bank, Shenwan Hongyuan Securities, Belgian Telecom BICS, Verizon Wireless, Telefonica, Vodafone, China Mobile, Taiwan Far EasTone, China International airlines, Singapore Land Transport Authority, Shenzhen Metro, DHL, eBay, Vpon Wei Peng, Li Jieshi and other data-driven enterprises.

In the morning theme forum, Teradata Tianrui co-president Hermann Wimmer, Teradata Tianrui chief technology officer Stephen Brobst (Bao Liming), Teradata Tianrui Greater China CEO Aaron Hsin and other industries Authorities share insights that lead the digital age, big data technology trends, and future forward-looking perspectives. In the financial services industry, the communications industry, the transportation industry, and cross-industry applications and integration and digital marketing sub-forums, industry leaders from the global data analysis field have come on stage to share industry best practices and "knowledge."

Aaron Hsin, CEO of Teradata Greater China, said: "We have hosted the Teradata Big Data Summit for many years and strive to bring together the best practices, experiences and innovative insights from around the world. The demonstration effect leads more industries and enterprises to truly recognize the value of data analysis, release the potential value of data and business drivers, improve the core competitiveness of enterprises to achieve long-term success, and ultimately help achieve economic and social transformation and development. ""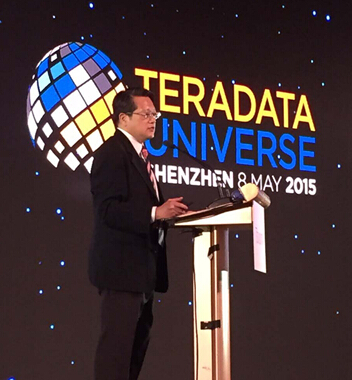 Aaron Hsin, CEO of Teradata Greater China

Hermann Wimmer, co-president of Teradata, said: "The whole society is undergoing tremendous changes. Since the completion of the transition from an agricultural society to an industrial society, we are now entering the early stages of the digital society. As society begins to transform, data is making Innovations in the industry have brought new business models, even disruptive business models, and new competitors. For a large number of companies, data is no longer a by-product of the business, but has become True business. Teradata will continue to increase its investment in the data analytics ecosystem, leading global companies to complete digital transformation and enhance leadership in the digital age."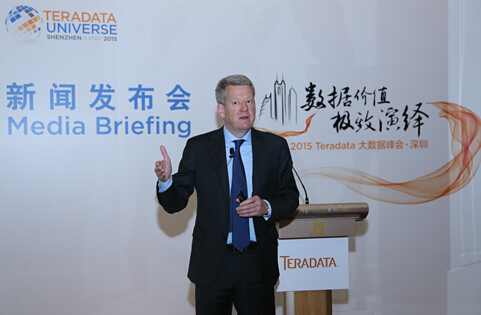 Hermann Wimmer, Co-President, Teradata

Stephen Brobst, chief technology officer of Teradata, said: "In the development of data analysis technology, companies must think about the major proposition of 'artistic' or 'scientific' when making decisions. Those relying on analytical capabilities to compete Mature companies are all data-driven to make decisions, but it must be recognized that the lack of 'art' in 'scientific' choices will stagnate corporate decisions. Companies must recognize the emotional part of decision making, including trying new ideas and Discover new ways of doing business, etc."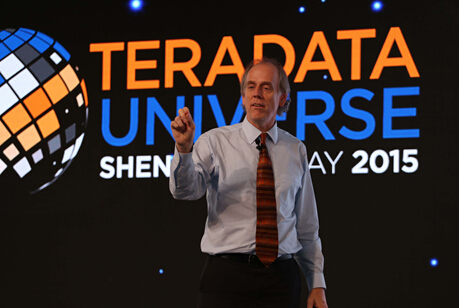 Stephen Brobst, Chief Technology Officer, Teradata Corporation (Bao Liming)

The "Teradata Big Data Summit" is the world's top summit in data analysis, big data technology and integrated marketing, and has been held for 15 consecutive years in China. This annual event is designed to help companies better gain competitive advantage through data analytics and achieve long-term business success. For more information, please pay attention to the official website of this summit or Teradata's official WeChat platform (WeChat: TeradataBigData) and Weibo account (@Teradata).

Teradata Corporation

Compared to other companies, Teradata CorporaTIon (NYSE: TDC) helps companies get more value from their data. Teradata's leading big data analytics solutions, integrated marketing applications and expert teams help companies leverage data for long-term competitive advantage.

Double Socket Extension,Stainless Steel Wall Sockets,Gang Socket Extension,Zebronics Power Extension Socket

Heikki Technology Co., Ltd. , https://www.heikkipower.com