Sofa network September 4, the long-awaited triple play has been heavy news, the State Council General Office issued the (2015) 65 article "three network integration promotion program" (hereinafter referred to as "the program"), said the three networks integration The end of the pilot phase is about to fully promote the integration of the three networks, and the two-way access of broadcasting and television and telecom services will be expanded nationwide. According to the plan, the construction of broadband communication networks, next-generation broadcast television networks and next-generation Internet will be accelerated, and a network information security and cultural security management system will be improved.
On January 13, 2010, the State Council's executive meeting decided to accelerate the integration of the telecommunications network, radio and television networks, and the Internet. This is seen as a substantial step forward in the government's official efforts to promote triple play. In five years, a total of 54 cities entered the pilot list, and the "Ningxia Model", "Shanghai Model" and "Wuhan Model" were released.

Judging from the five-year pilot process, the two-way entry of radio and television and telecommunication services has made a breakthrough: In 2010, the number of IPTV users was only 6 million. According to data released by the Ministry of Industry and Information Technology in April this year, the total number of IPTV users has reached 36.302 million households, an increase of 5 times; OTTTV based on the Internet has also become a hot spot in the market, smart TV has basically become the standard, smart set-top box shipments in 2014 exceeded 70 million; Radio and Television Department of the Big Brother - China Radio TV Network Co., Ltd. (State Radio and TV Network) was formally established and the Ministry of Industry and Information Technology began to issue local network cable operators with operating licenses...

But this is still not the best result. According to the plan, the pilot will be replicated and promoted nationwide from now on. However, the success of each pilot city has distinctive personality characteristics. Simple replication is not feasible. The gap between the two industries of radio and television and telecommunications has not been filled. The differences between the regulatory authorities, interest groups, local radio and television and the State Grid are difficult to eradicate, and the rising Internet companies in recent years have become radio and television and telecommunications. Common enemy."

The integration of the three networks into the country also requires more effective and effective measures to break the rules.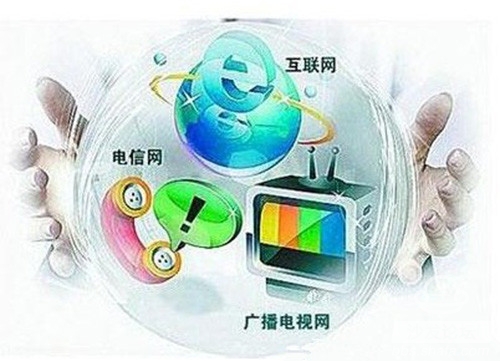 10 Years of Telecom's Entry into Broadcast TV IPTV

If it started from Harbin on May 17, 2005, IPTV has a 10-year history of development in the mainland. During this period of time, IPTV heads have various identities such as innovative mode, experimental field, and radio and television "traitor", but in any case, IPTV with nearly 37 million users is currently the most visible result of triple play. After tumbling over seven years, although the IPTV that entered the ten-year agreement has made breakthroughs in the past two years, the challenges for both broadcast and telecom companies still lie ahead.

Various "court fights" from family members

As the most realistic business cooperation model for integrating triple broadcast and telecom, the development speed of IPTV is not slow. Prior to the 2010 national promotion pilot project, Shanghai's IPTV subscribers already exceeded one million. The cooperation model between Shanghai Telecom and BesTV is also promoted as a "Shanghai model" in local telecommunications throughout the country.

However, the copy of the model has been strongly resisted by local radio and television. Due to the skipping of local radio and television, the only beneficiaries of IPTV are BesTV and telecom operators. Therefore, in some places, IPTV developed by telecom operators was repeatedly stopped by SARFT.

Policies have also changed many times in five years. At first, the nationwide IPTV licenses were only held by CNTV (CNTV International) and Shanghai Broadcast Television (BTV), and BesTV had a good relationship with its telecommunications operators. However, after CNTV and BesTV's joint venture fell in love with the official operation of TV in 2013, BesTV's national licenses basically failed.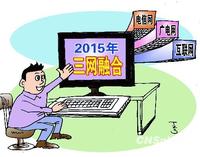 Falling in love with television is the country's unified central integrated broadcast control platform mentioned in this program. It stands to reason that to fall in love with television with a sword is a unique policy advantage, but in reality, IPTV is often used by local television as its opponent. From 2010 to now, it is not news that local radio and TV companies have complained to the State Administration of Radio, Film and Television to stop the development of local IPTV, and the State Administration of Radio, Film and Television has made it clear that non-pilot cities may not develop IPTV.

The distribution of the interests of broadcasting and TV itself has always existed during the promotion of IPTV. It can be seen that the concept of "unified docking" is especially emphasized in this "Project". "The entire IPTV content is integrated by the IPTV integrated broadcast control platform of broadcasting and television broadcasting organizations, and is provided to the IPTV transmission of telecommunication companies through an interface. System." In this year's "Circular on Issues Concerning the Management of IPTV Integrated Broadcasting and Control Platform Construction Management" (No. 97), the State Administration of Radio, Film, and Television emphasized that if the sub-platform is not connected to the general platform, it cannot provide program signals. "The General Administration of State is doing this to avoid local politics, and to abandon the docking of the total platform and operator." Zhang Yanxiang, CEO of the streaming media, said in interpreting No. 97.

Compared with cable TV, IPTV has the advantage of more cost-effective content. According to "IT Times" reporters, in some regions, IPTV charges are 20% to 50% cheaper than local cable. This directly "teasing" the latter's nerves.

In addition to IPTV, another co-product that fell in love with TV and telecommunication operators is -- Yuet Me, which is mainly promoted by China Telecom. However, since its release last year, it has been difficult to produce. A number of television stations sent a "stopping letter" to TV in love, requesting that they not transmit the live broadcast content of the TV station to the Yueme box.

"Falling in love with TV corresponds to the first-level broadcast control platform. The province's TV stations have a secondary broadcast control platform. In general, the operation mode of IPTV is that the local TV station and the telecom operator are connected. Finally, they fall in love with TV and provincial TV stations. Provincial operators are divided into three proportions. Yueme is because it fell out of love with TV and local radio and television negotiated," explained Wu Chunyong, a researcher with triple play integration.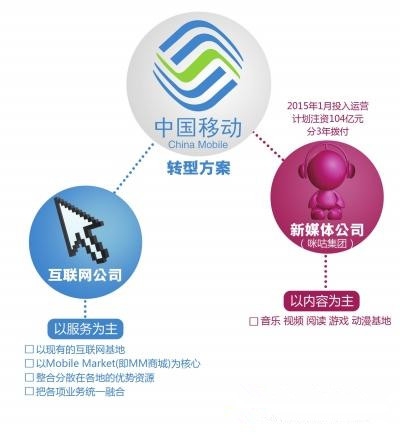 Cooperation and Game with Outsiders

In the five-year pilot, the game between telecom operators and cable TV operators has not stopped.

In 2010, Wuhan was designated as one of the first pilot cities for triple play. On December 16, 2012, the Wuhan Sankyo Joint Venture Company established by Wuhan Radio and TV and Wuhan Branch of China Telecom was established.

"At the beginning, it was only an expedient measure. Each of the broadcasting and telecommunications companies had half the funds. The two sides took turns. This model never worked," said Wu Chunyong.

Judging from this "plan", SVA still has the dominance of content, and the biggest improvement is that telecom operators can provide program source and EPG solutions.

Wu Chunyong believes that everyone wants to do it himself, but the division of labor is clearly the best state. Overall, the "plan" is good for telecom operators.

Zhang Yanxiang believes that IPTV development is good or not, mainly depends on three points: the degree of local telecommunications operators and broadcasting, the strength of investment by telecom operators, and the attention of senior leaders of telecom operators.

Taking Sichuan as an example, Sichuan Telecom first began to cover the entire province's optical network, placed IPTV in the same position as broadband services, changed the value-added of broadband to the basic business of telecommunications, and launched the market strategy for broadband delivery of IPTV. The number of users of IPTV. According to the streaming media network, by the end of this year, the number of IPTV subscribers in Sichuan is expected to exceed 7 million, and subscriber growth will rank first among China Telecom Group. The direct consequence of the increase in user base is the increase in on-demand revenue. Sichuan and Hebei, as provinces with rapid growth in IPTV subscribers in 2014, have rapidly divided radio and television revenue into tens of millions or even hundreds of millions of dollars. The demonstration effect is huge. In previous years, the number of users of Sichuan's IPTV was in the bottom few.

In fact, as the overall income of the media continues to decline, the increase in IPTV in Sichuan and Hebei will be a good stimulus for broadcast and television companies around the world. On the morning of April 1, SARFT held a symposium on IPTV construction management in Nanjing, and then fell in love with TV and Jiangsu Radio and TV signed an IPTV platform integration agreement. Not long ago, Henan IPTV went online, Ningxia signed an IPTV tripartite cooperation agreement, Hainan signed an IPTV platform integration agreement, fell in love with television continues to make progress.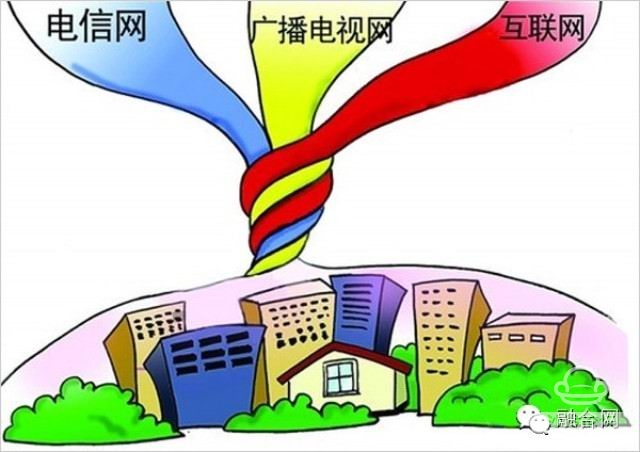 Will Internet companies pay for IPTV content?

According to the "Programme", the triple play will be promoted throughout the country. This means that the IPTV that was originally tied to the "pilot" can flex its muscles. However, in the eyes of the industry, the development of IPTV in the next decade may not be the number of users, but the content.

On September 2nd, the Central Digital Electronics Media Co., Ltd. issued an announcement and fell in love with TV. Before September 14th, CCTV's IPTV CCTV professional channels must all go offline, including baby, defense, military and football channels. Prior to falling in love with television is the agent of these paid channels in Shandong IPTV, but after September 14th, Shandong Cable will become the only legitimate television channel for these channels in Shandong. In addition, Shandong Cable has repeatedly requested that IPTV go offline CCTV's 3, 5, 6, 8 sets of encrypted pay channels, CCTV's explanation is that due to the purchase of the four sets of encrypted channels broadcast program copyright, such as major sports events Live broadcasts, film and television dramas, and so on, do not include new media copyrights such as IPTV (IPTV), Internet TV, etc. Therefore, signal authorizations for new media platforms such as IPTV are not yet available.

In Shanghai, I don't know when to start. Several variety shows featured on Hunan Satellite TV, such as "Where is my father?" and "Flowers and Teenagers," have disappeared from IPTV. After several years of being "educated and brainwashed" by Internet companies, strong TV stations have increasingly paid attention to copyright. After Hunan Satellite TV launched its own App Mango TV, all its popular programs disappeared from video sites, including IPTV. "Our biggest problem now is that program resources are limited. For example, we want to introduce Hunan Satellite TV's variety shows, but local radio and television are afraid that the ratings will not be released. If TV stations in each province can communicate with each other if the ecology of the programs does not conflict, Whether it is available or not is more conducive to our promotion of IPTV, said the IPTV operator of a telecommunications operator in the province.

From this "plan" view, all IPTV content must go through a unified broadcast control platform, telecommunications operators and other content providers can provide program sources, but this means that the provider to purchase copyright. If the number of IPTV subscribers does not allow these copyright parties to obtain sufficient benefits, then it is even more troubling to fall in love with television that no one is willing to take the initiative to pay for content.

"We have not not tried to purchase video copyrights, but the gains from earning the difference price are not significant. Innate genes determine that we cannot involve this content in a deep part. The main role of IPTV service for our telecommunication operators is to increase User stickiness, there is information of paying users." IPTV operator of a province telecommunication operator thinks.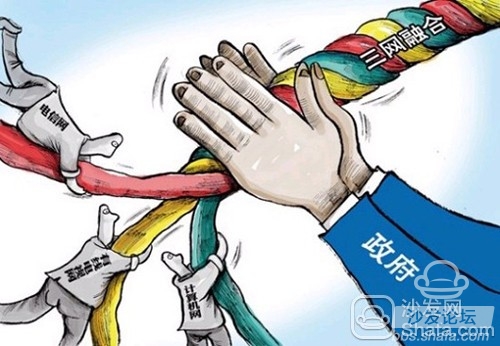 Value-added services are new gold mines

"The IPTV business is mired in homogeneous competition, and pure video services cannot bring much added value to telecom operators. Therefore, new business models should be explored," said Wu Chunyong.

It seems that the value-added services such as pensions, education, and e-commerce are still blue oceans. Alibaba and Huaqiao used to try to promote TV Taobao in Hangzhou, but they failed to go on.

Wu Chunyong explained the reasons for the failure of this attempt: "This industry chain is long and integration is difficult. If the cable network only looks at the quick money of capital operation, it will not succeed."

According to report, Shanghai Telecom has already tried lightweight value-added services on IPTV. For example, IPTV will regularly remind users to do Zheng Yanyan weight loss exercises, in addition to pets and other small areas of the encyclopedia of dogs, but also sells peripheral products. Entrances to restaurants, souvenirs, etc. will also be added to the airport and hotel's login page.

"At present, although value-added services do not exceed the revenue generated by video services, they have already accounted for one-fifth of IPTV's overall revenue," said Shanghai Telecom's IPTV business center.

The fusion network also obtained data from the ageing committee. China has more than 200 million elderly people, and many children are only children. The old man is precisely a heavy user of TV. The feasibility of value-added services such as medical care, first aid, and e-commerce conducted around the elderly is the highest.

"For both telecom operators and cable network operators, value-added services will be an opportunity. For the latter, this piece of income is more urgent because income is too single. Provincial broadcasting and TV companies can invest in establishing A fund to study value-added business products." Wu Chunyong was proposed.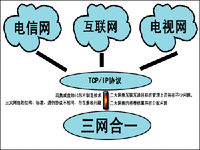 Radio and television enter the telecommunications, the market is still "stressed"

For the No. 65 document promulgated by the State Council, Chen Zhigang, an expert in telecommunications, thinks that the positive significance is very great because the triple play finally broke through the last policy constraint and entered a new stage of development: the two-way entry of radio and television and telecommunications across the country.

"The state no longer confuses whether triple play requires network integration, but admits that the reality of triple play is business access in both directions," said Chen Zhigang. For the entire system of broadcasting and television, in fact, all business licenses except for mobile communication services were obtained. In addition to being unable to engage in content-related content production and construction of radio stations, telecommunications operators have almost obtained all business licenses, and the basic telecom services based on fixed network are mainly licensed to State Grid Corporation.

For radio and television enterprises, the most attractive to them in the telecom business area is the broadband access service, but the pressure they face is still enormous. If they cannot solve the problems of interconnection, inter-network settlement, and export bandwidth, especially their own internal With resource integration issues, it is difficult for them to have a big job.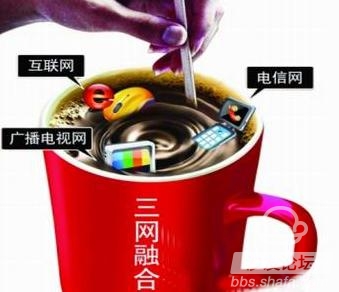 Dancing with a pipa?

In fact, since the beginning of this year, with the approval of the Ministry of Industry and Information Technology, local radio and television companies have begun to enter the field of telecommunications services. Guizhou Radio and Television, Hubei Broadcasting, Northern Broadcasting, Shaanxi Network, etc., Ministry of Industry and Information Technology approved these companies to launch Internet access services, Internet data transmission value-added services, domestic IP telephony services. Among these businesses, local radio and television companies are still interested in Internet access services. As far as Northern Broadcasting is concerned, they obtained the qualifications of Internet access, Internet data value-added, and IP telephony services at the beginning of the year. However, after a comprehensive assessment, Northern Broadcasting believes that voice services do not have a high degree of growth, and therefore will focus on Internet broadband services.

Now with the release of the plan, more and more radio and television enterprises will be allowed to enter the telecommunication business. According to the plan, "the broadcasting and TV enterprises can operate value-added telecommunications services, manage basic telecommunications services based on value-added telecommunications services, and access Internet services based on cable television networks, and transmit data over the Internet, provided that they meet relevant regulations for telecommunication supervision and meet relevant security conditions." Value-added services, domestic Internet telephony (IP telephony) services." Moreover, the document requires that "according to the principle of 'maturity one, license one', two-way entry permit application and approval work."

But for local radio and television companies, entering the broadband access market may have missed the golden period. On one hand, with the deepening of the opening up of the telecommunications industry to private capital, more and more private enterprises have been allowed to enter the broadband access market, and competition in the entire market has become fiercer and more intense. On the other hand, under the leadership of the national broadband strategy and the promotion of the "Internet +" action plan, telecom operators themselves are constantly improving their own network coverage and speed, and even if broadcasting and TV companies are allowed to enter the broadband access market, The gap between telecom operators is also obvious. "If two or three years early, radio and television can enter the broadband access market on a large scale, the situation may be very different," said Chen Zhigang.

For radio and television enterprises, the old problem still remains unresolved. "The lack of a national-level interconnection and settlement mechanism will always make people feel like castles in the air," said Chen Changwei, chief information officer of Xinjiang Radio and TV Network Co., Ltd. Radio and television enterprises do not have Internet export bandwidth, which is equal to the lifeline being held by telecom operators. Analysts believe that if they do not solve the problem of interconnection and export bandwidth and other issues, broadcasting and TV companies operating broadband access business is "with dancing in the dance."

In addition, for broadcast and television companies, with the liberalization of the broadband access market and the increase in the number of users, IDC and other aspects of the investment is also huge, and the "secession" status makes this issue more prominent. "Telecom operators are a network for the entire process, and other IDC centers and cities in Beijing can also be used, but radio and television are not the same. The IDC center established by Beijing's Gehua Cable will allow radio and television companies in other places to use it. Both have established their own IDC center and this investment is undoubtedly huge, said Chen Zhigang.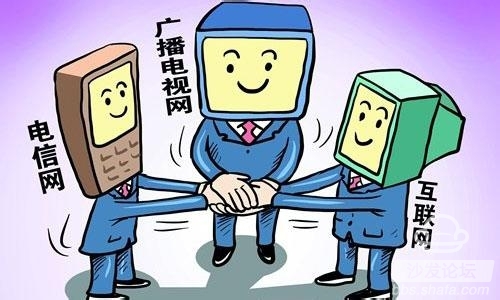 The pressure to lead the big brother

In May 2014, China Radio & TV Network Co., Ltd. (abbreviated as China Broadcasting Corporation) was formally established. Under the condition of long-term quotations, the radio and television industry of Radio and TV finally had a "big brother".

According to the State Council's approval of the State Grid Corporation's establishment plan at the time, the State Grid of Broadcasting and Television can carry out value-added telecommunications services, basic telecommunications services commensurate with value-added telecommunications services, and Internet access services based on cable television networks. In the recently published No.65 document, the State Grid Corporation of China was also named, hoping to shoulder its heavy responsibility. According to the 65th article, "China Radio and Television Network Co., Ltd. can also carry out fixed network basic telecom services and value-added telecom services based on the national cable television network." This statement has a premise that it is "based on the national cable network", but At present, the State Grid of Broadcasting and Television has been established for more than a year, and it still faces great pressure in advancing the network integration of "one nationwide network".

In accordance with the schedule of "One National Network" promoted by the State Grid of Broadcasting and Television, 6 to 8 provincial network company integration pilot projects were completed in 2015; the nationwide cable television network integration was fully implemented in 2016~2017, and a national cable television network was established. Joint-stock companies; from 2018 to 2019, deepened and refined the integration of national cable television networks, with a focus on the listing of national cable television joint-stock companies.

However, outsiders are not optimistic about the establishment of a "National Grand Network" for 5 years by the State Grid of Broadcasting and Television. Wu Chunyong, a radio and television industry expert, said: "Current cable networks, especially the 'eight major diamonds' listed on the market, are relatively strong." He believes that China Radio and TV Only by grasping intangible assets such as content, IDC big data, and broadband Internet exports can the network negotiate more effectively with local cable operators.

Now with the publication of the 65th article, more local radio and television enterprises have entered the field of telecommunication services, and "leader-in-charge" China Radio and TV Corporation should take up heavy responsibility in this. Before the domestic triple play progressed slowly, in addition to the game of interests between different departments, radio and television enterprises in the inter-network settlement, broadband exports and other aspects have always been due to the lack of policy subjects to resolve. Analysts believe that the State Grid Corporation of Broadcasting and Television, which has been established for more than a year, should now assume the role of the main body of policy acceptance, strive for broadband policies, obtain a reasonable settlement price for local cable, so that it is possible for broadcasting and TV companies around the world to have a Confidence followed "leader".

Restaurant Manager Pos System ,Gmaii Banking Software,Android Pos Software Manufacturers and Suppliers in China

LEARN MORE ABOUT POS FEATURES

You Work Hard Enough All Day (and Night). Let us Help.

Kitchen at Poboys

Take command of your business and its long‑term success today, with Gmaii Restaurant Pos Software.

Simple + Powerful Is Our Secret Sauce

A business owner founded Gmaii Restaurant Pos Software, so we get that simplicity is key. Our powerful, affordable tablet point of sale for restaurants scraps the need for expensive, clunky systems. That`s why we`re the #1-rated POS system.

Your Business Never Sleeps. Neither Do We.

Running a restaurant isn`t a `9-5`, it`s a sunup, sundown, and then some, scenario. That`s why our support team is always here to lend a helping hand by phone, chat, or text, 24/7. We can`t say the same for the other guys.

Restaurant Pos Software

Restaurant Manager Pos System ,Gmaii Banking Software,Android Pos Software,Gmaii Software App

Shenzhen Gmaii Technology Limited , https://www.gmaiipos.com