On September 10, 2015, Dalian United Holdings, a leading semiconductor component distributor dedicated to the Asia-Pacific market, announced that its subsidiary, World Peace, has launched TI's smart home lighting system solutions. The solution uses TI's SimpleLinkTM Bluetooth low-power MCU, the CC2540T, a highly integrated wireless microcontroller (MCU) that provides a wide temperature range of -40°C to 125°C and USB connectivity for industrial applications. With a sample application such as TI's BLE-StackTM software and wireless downloads that support internal updates, this true integrated single-chip Bluetooth low-power solution helps users streamline the development process.
Figure 1 - Functional picture of TI's smart home lighting system represented by the company

The development of home lighting from incandescent lamps, energy-saving lamps to LED lights, intelligent lighting will be an inevitable trend in the next development of LED lights. Compared with LED lights, intelligent lighting has low cost, easy to use, automatic dimming, automatic cooling and warm lighting, and can be directly controlled by mobile phones, making it easier for consumers to increase their willingness to replace. The United Nations General Assembly has adopted this TI smart home lighting system solution to help customers enter this hot market smoothly.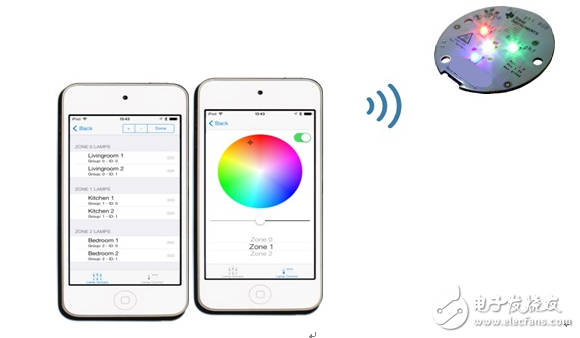 Figure 2 - Schematic diagram of TI's smart home lighting system solution

Program features:

The CC2540T operates at temperatures up to 125 ° C and is ideal for any LED solution;

Simple and "start anytime" design to shorten your time to the market;

The sample application can run multiple TI IOS applications on the broadcast TIBLE;

Direct light control (power, color, color temperature) directly from the smartphone;

? RGBW LED high power;

Examples of IOS applications include the BLE Mutlitool APP at TI.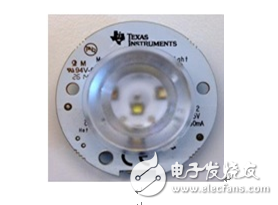 Figure 3 shows the TI smart home lighting system plan of the United Nations General Assembly

For more information about products and solutions, please refer to the official website of the General Assembly, and welcome to pay attention to the official Weibo (@大联大) and the United Nations General WeChat platform: (search for "Large General University" or micro in the public account Signal wpg_holdings plus attention).

About Dalian United Holdings:

Datongda Holdings is the world's number one semiconductor component distributor with leading market share in the Asia Pacific region. Headquartered in Taipei (TSE:3702), it owns nearly 6,000 employees including Shiping, Pinjia, Zhiding and Youshang. People, more than 250 agent products suppliers, more than 120 distribution bases around the world (about 70 in the Asia-Pacific region), turnover in 2014 reached 14.9 billion US dollars (self-contained). (*Market rankings are published by Gartner)

Dalian United Holdings holds an industry holding platform, continuously optimizes the front-end marketing and logistics support team, acts as a professional partner in the industrial supply chain, provides Demand Creation, turnkey solution, technical support, warehousing logistics and IC Value-added services such as e-commerce meet the needs of different customers such as original equipment manufacturers (OEMs), original design manufacturers (ODMs), electronic manufacturing service providers (EMS), and small and medium-sized enterprises. The scale of international operations and localized sales channels have long been deeply rooted in the Asia-Pacific market. It has been selected as the "Best IC Distributor in Asia" by professional media.

In order to improve the quality of localization services of the United Nations General Assembly and meet the differentiated needs of customers in the service areas of Greater China, the six major areas of the United Nations (China) services include China-Based Manufacturers and Taiwan-Based Manufacturers. ), Foreign Manufacturing Service, Japan-Based Manufacturers, Korea-Based Manufacturers and Hong Kong-Based Manufacturers customers. In addition to providing customers with the best turnkey solution (Turnkey Solution), and in order to meet the customer's small-volume device procurement needs, the company has set up a dedicated Small Quantity Service (SQS). The United Nations has established the United Nations General University of Commerce and Trade in the Mainland and Hong Kong, the United Nations General Trading (Shenzhen) and the United Nations Electronic (Hong Kong), with the "Industry's Choice. Passage Benchmark" as the corporate vision and the full implementation of "Team, Integrity, The core values ​​of professionalism and efficiency are professional services to achieve mutual benefit and win-win for suppliers, customers and shareholders.

Aluminium Heatsink,Extruded Aluminum Heatsink,Large Aluminum Heat Sink,Extruded Aluminum Heat Sink

KAM KIU ALUMINIUM GROUP , https://www.kamkiualuminium.com