[Text / high-tech LED Yue Mengdi] On September 21, Foshan was drained, and China Liansu Group and Foshan Tovi Gate gathered a large number of supplier representatives to protect their rights and interests.

"Today, we have gone all the way to the (Longjiang) government and went all the way to Liansu." A supplier representative told Gaogong LED, the supplier's large-scale petition, hope that the government can coordinate and the two companies can also objectively Face the dilemma and solve the problem.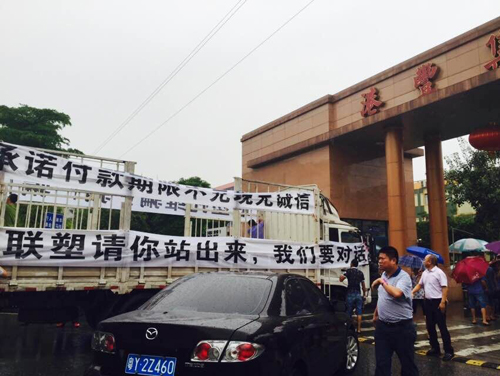 But obviously, this wish has not been realized.

It is understood that this gathering action is mainly aimed at Liansu Group. The representative of the appeal supplier said that in the first half of the year, many suppliers were ready to withdraw from Tovey's supplier system because they were aware that Tovey might have problems. Investing, the supplier continued the supply of Tovey. "We are looking for Liansu, and we are not looking for them to get all the money," said the supplier's representative. "But should he be responsible for the purchases in June, July and August?"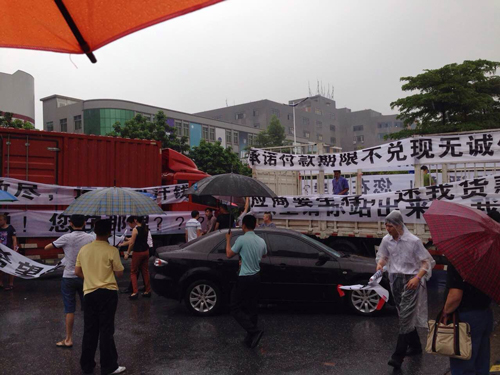 However, Liansu did not respond.

In the past, the four suppliers of the Longjiang Town Government did not bring any better news. "The mayor and the government just said that they would coordinate and do some work." The supplier representatives are obviously a bit disappointed.

According to a Tovey insider, Tovey is currently negotiating with several restructuring parties. He believes that for some LED lighting companies with large volume and outdoor lighting, you can also consider Tovey. "Overall, (Tovey) is a good target."

On September 22, Gaogong LED also contacted Tow Chairman Liang Qipeng. He said that he is in the government meeting and will reply later. However, as of press time, Liang Qipeng did not reply to the update.

Using a high thermal conductivity aluminum substrate as a circuit board,Pure light color, good heat dissipation, low heat generation and good heat dissipation.

Low light decay, can save you more than 90% of electricity costs.Long life, maintenance-free.

The surface installation is simple and convenient, and the illumination angle can be adjusted according to the installation environment.

High grade, aluminum alloy shell, anodized surface, beautiful appearance, high grade, specially designed for jewelry and other showcase lighting.

Surface Mounted Hard Shell LED Strip

Outdoor Light,Hard LED Strip,Surface Mounted Hard LED Strip,Surface Mounted Hard Shell LED Strip

SHEN ZHEN SEL LIGHTING CO.,LTD , https://www.sel-lighting.com