On September 20, 2010, LED Illuminated China Tour by Gaogong LED, Foshan Lighting Association and Nanhai Electric Light Source Lighting Industry Association, the 11th seminar of the National Tour Survey and Industry Seminar in Foshan Successfully held. The discussion was warm and the speakers analyzed and discussed the industrial technology and industry status of chips, packaging, application lighting, tunnel lights and LED detection, and led the discussion on the status quo and future development direction of the LED industry.

 

The conference attracted more than 100 spectators, Zhu Xinzhi, Secretary General of Foshan Lighting Association, Chen Bin, General Manager of Guangdong Zhonglong Transportation Technology Co., Ltd., Zhou Xuejun, Director of Asia Market, Philips Lumileds, and Optoelectronic Project Manager, CTI China Testing Technology Co., Ltd. Xiao, Foshan Guoxing Optoelectronics Co., Ltd. Deputy General Manager Dr. Yu Binhai, CREE South China Lighting Business Manager Zhu Ming, Jiangsu Xinli Photoelectric Co., Ltd. Sales Director Gu Zongjun, LED senior expert Xu Liancheng delivered a speech.

 

Zhang Xiaofei: Brand Strategy and Market Strategy of LED Enterprises

 

Dr. Zhang Xiaofei, CEO of "High-tech LED", said that most manufacturers have weak brand awareness or simply do not know what brand building is. Many people also have misunderstandings about the brand, and believe that the brand is the popularity, and the brand is the reputation. In fact, the brand is the brand, which is the first choice.

 

Dr. Zhang Xiaofei elaborated on the three principles of brand promotion strategy: First, the professional brand route must be taken: brand building; Second, brand enterprises and designers, packaging companies in-depth cooperation, good at packaging; Third, upstream and downstream strategic cooperation (borrowing power). Dr. Zhang offers two alternative branding solutions: the low-level brand building method is to brand the products and packaging; the advanced brand building method is to invite professional media organizations to carry out brand planning, through media, forums, exhibitions, etc. Ways to expand brand awareness. In the choice of media platform, Dr. Zhang provided three suggestions: the readers of the media are professional audiences; they can provide information and product data of professional enterprises; they can penetrate the upstream and downstream of the industry.

 

Integrated marketing is a fast-track for corporate branding: integrated online media promotion, combined with a full range of offline promotions, can quickly enhance the overall brand image of the company. High-tech LED is a professional and focused integrated media platform with many advantages: "High-tech LED" magazine brand advertising; high-tech LED network brand advertising; high-tech LED conference platform (High-tech LED brand meeting: China LED industry theme summit forum ); regularly publish industry research reports; news communication, media public relations; provide personalized brand planning solutions, plan from the scale of enterprise, technology level, product quality, service level, customer evaluation, reputation and credibility, and provide accurate Feedback.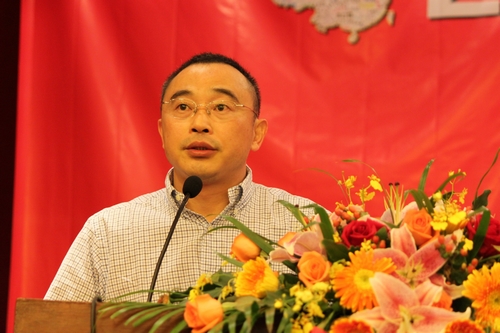 Gaogong LED CEO Dr. Zhang Xiaofei

Xu Liancheng: LED - Art Lights Life

The luminaire designer is alive and thoughtful. This is Xu Liancheng's point of view and his philosophy. He has been in the LED industry for more than 30 years, and he has designed numerous lamps and lanterns, and he has also received numerous honors. He said that as a lighting designer, in addition to mastering lighting common sense, he also has the idea of ​​being an ordinary installation and maintenance worker. He needs to have artistic accomplishment, understanding architectural thinking, art concept, music appreciation, and knowing the beauty of life and feeling life. Beauty, blending your emotions into the work.

In terms of the future development of the industry, he said that a nation can stand up by force. A nation can depend on the economy to get rich, but a nation must be strong and rely on culture. LEDs must be strong, relying on the promotion of industrial culture.

He played a very interesting metaphor: conventional lighting is a tractor, the market is a highway; the LED industry is Ferrari, but the market is a dirt road. But green lighting is always a sunrise business. The future is bright and requires the unremitting efforts and persistence of LED people.


LED senior expert Xu Liancheng

Yu Binhai: LED technology patent and industry development

Yu Binhai uses two words to describe the current status of the domestic LED industry: crazy. Many people who don't understand anything at all dare to enter. Some people are ready to engage in packaging, investors are looking for it, the factory is looking for it, but the result is that they can't buy equipment, and everything is gone. At present, the domestic LED industry market is lacking in order and the competition is chaotic. In addition to the mutual fight between domestic manufacturers, it has been repeatedly suppressed by powerful foreign brands. In order to survive, small businesses must develop in dislocation with large companies and form their own characteristics and advantages in the direction of subdivision (field). Domestic industries need to accelerate the cultivation of large and leading enterprises. Accelerate mergers and acquisitions on a voluntary basis through capital restructuring. Follow the "innovation of the main body in the enterprise" innovation system, accelerate the cultivation of innovative mechanisms and capabilities. The fundamental way out for China's LED industry to grow is to be able to form its own core technology in various industrial chain links. Only in this way can we compete with foreign brand companies.

In terms of core technology, epitaxial technology is the focus of competition. The core technology of GaN-based high-brightness LED and all-solid-state semiconductor white light illumination source during epitaxial growth of GaN-based materials is the most important of all key problems. A large number of patents have been applied for this problem, such as high quality GaN epitaxial growth equipment, substrate pretreatment technology, buffer layer technology, multi-buffer layer technology, lateral epitaxial growth technology, and epitaxial growth technology. Technology, especially the upstream epitaxial chip technology is the most important factor hindering the development of the domestic LED industry. Guoxing Optoelectronics attaches great importance to technology research and development, so the technological innovation advantage is a core advantage that Guoxing Optoelectronics Co., Ltd. has been developing continuously. Guoxing Optoelectronics has established a research and development center, cooperated with higher education institutions, hired top-notch talents with high salaries, and built a team with excellent technology. The research and development expenses for 2007-2009 were 100.457 million yuan, 26.7734 million yuan and 29.8824 million yuan respectively, accounting for 2.26%, 4.72% and 4.62% of operating income respectively.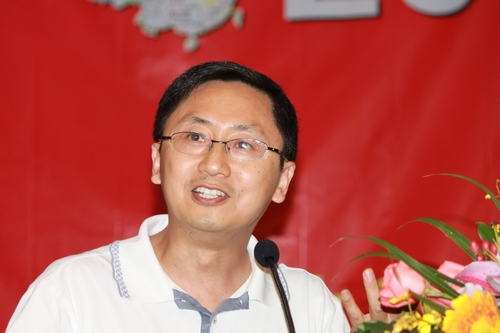 Dr. Yu Binhai, Deputy General Manager of Foshan Guoxing Optoelectronics Co., Ltd.

Gu Zongjun: Ultra-high power lighting LED packaging technology

Through the comparison of different packaging technology LED products, Gu Zongjun introduced the technological features of Xinli Optoelectronics LED products, including: light source, lens, collar, copper bracket, aluminum base and light decay, etc., and Xinli Optoelectronics' unique LED The package structure has won the national invention patent - the principle and application of a super-high-power lighting-level LED metal package structure, and shows Xinli Opto's road light series, floodlight series and explosion-proof light series products.

Gu Zongjun pointed out that the light source characteristics of Xinli Optoelectronics - low power consumption: the same power consumption is only 40% of the sodium lamp; high light efficiency: luminous efficiency of up to 100-110lm / w; low light decay: continuous work 2000 hours The light decay rate is less than 0.1%; the heat dissipation performance is good: the whole metal packaging technology is adopted, the heat conduction is fast; the color rendering index is high: Ra>=75; the light distribution is excellent: the high borosilicate glass lens is used, and the light transmittance is up to 95%. Free light distribution; fast response time: response time is 60 nanoseconds (ns), instant lighting; long working life: light source working life up to 50,000 hours; green: no lead, pump and other pollution elements, no environment Pollution; high degree of protection: compact structure, impact resistance, anti-aging, protection grade IP65, maintenance-free.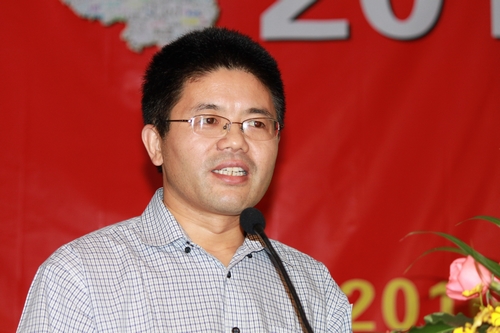 Gu Xinjun, Sales Director, Jiangsu Xinli Photoelectric Co., Ltd.



Zhou Xuejun: LUXEON Rebel - setting a new benchmark for LEDs quality

According to Zhou Xuejun, according to Philips Lighting, the proportion of LED lighting in 2008 is about 7% of global lighting, and it is estimated that it will reach 75% in 2020. Philips Lumileds will have more than $100 million in research and development investment this year. At present, the development of LED lighting is very fast, but LED lighting applications still face many challenges, focusing on the four aspects of light quality, performance, reliability and simplicity.

Zhou Xuejun introduced the latest Lumiramic patented fluorescence technology used by Philips Lumileds' new LUXEON Rebel 2700K and 3000K warm white light products. Its white light distribution can reach 1/16 of ANSI BIN, and Philips Lumileds' vision is to make the lighting industry completely Get rid of the troubles of BIN. After introducing the latest 300+ lumens high-light products LUXEON Rebel ES, which was specially designed for outdoor lighting, Zhou Xuejun also expressed his optimistic view on the prospect of AC LED. Philips Lumileds will soon launch its own unique AC LED products. In the field of LED backlighting, he introduced the high-power LED-based backlighting solution that is emerging due to its advantages in color stability and reliability. He also mentioned that the company's LUXEON Rebel LEDs have passed the US Energy Star certification and LM-80 test as early as last year. The relevant test data is completely open to the industry and can be obtained from its official website at any time without any conditions. .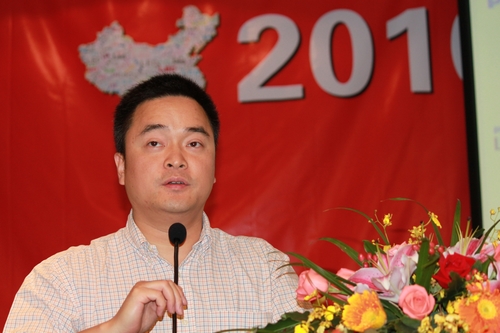 Zhou Lujun, Director of Asian Marketing, Philips Lumileds




Chen Bin: China LED Tunnel Light Development Report

Chen Bin introduced the four stages of the application process of LED tunnel lights, the budding stage (2004-2005), the growth stage (2006-2007), the rapid development stage (2008-2010), the market deepening development and In the integration phase (2011-2013), from 2002, the LED light efficiency was only 20lm/w, and by 2009, the white LED light efficiency has reached 100lm/W. This indicator has exceeded the fluorescent lamp and HID lamp, and the lighting energy saving effect is higher. It provides a good environment for the development of the professional lighting industry. Chen Bin boldly predicted that in the next three years, the LED tunnel lighting market will enter a deep development stage, and in the process of deepening the development of the industry, the market concentration will be further improved.

Chen Bin analyzed the technical status of LED tunnel lights, which are mainly reflected in five aspects: First, the light source technology is becoming more and more mature. The light efficiency is increased from 80lm/W to 100lm/W, which is up to 25%. The color rendering index (CRI) of mainstream LEDs is increased to over 80, and the color rendering index of some products is above 90. Second, the diversification of the distribution system. According to the principle, there are two main categories: refractive optical design, reflective optical design. According to the LED arrangement, there is a single high-power integrated type and multiple high-power planar arrays. Third, the drive power performance has been greatly improved. The power efficiency has been increased from 80% to over 85% (PF>0.9), the power supply design life has been increased from 20,000 hours to 30,000 hours, and the average power failure rate has been reduced from 5% to 1%. Fourth, the shell design is diverse. The heat dissipation design is becoming more and more mature, and the processing and assembly process is obviously improved. 5. Successful application of lighting dimming control. The LED energy-saving index has been further improved by 20%-30% on the original basis, which is more obvious than the traditional lighting.

The technical characteristics of LEDs determine the future development of LED tunnel lights. High reliability and intelligent integration are the two main lines of LED tunnel lights in the future.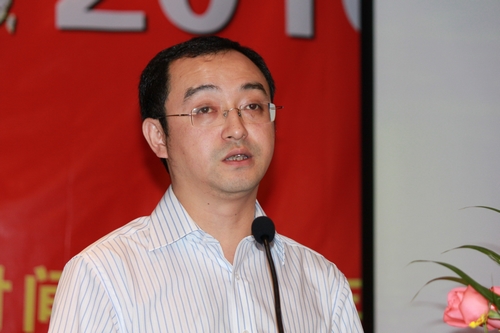 Chen Bin, General Manager of Guangdong Zhonglong Transportation Technology Co., Ltd.